Our country is as extensive as it is diverse, and one of its most precious treasures not only for Mexicans themselves but for the whole world is its gastronomy. Here is a list of some of the most emblematic restaurants!

La Guerrero (Cove)

Don Eduardo and Doña Sabina sell toast in a curious "cart" in the city of Ensenada (Baja California), with stews ranging from "chiluda" clam to hedgehog!
Café de Tacuba (Mexico City)
| | | | |
| --- | --- | --- | --- |
| | | | This cafe has more than 100 years of history! Located in a XNUMXth century mansion, it is considered one of the most emblematic places in the capital both for its architecture and its menu. |
The King of the Kid (Monterrey)
| | | | |
| --- | --- | --- | --- |
| | | | From ranchera singer to restaurant entrepreneur, Don Jesús Martínez opened this restaurant in 1985 (although he started in the business in 1965). The specialty of the place is, of course, the northern kid. |
Sanborns from La Casa de los Azulejos (Mexico City)
| | | | |
| --- | --- | --- | --- |
| | | | This building has one of the most iconic architectures in Mexico City, in talavera and baroque style, which is why it has become the favorite place for many tourists (who eat from dishes that match the tiles on the façade). |

Great Cafe of the Parish (Veracruz)

One of the greatest traditions of the state of Veracruz is coffee. This famous port place lives up to it, with a warm atmosphere and service since 1808!
Hosteria Santo Domingo (Mexico City)

In 1860 this restaurant was founded, considered one of the oldest in the Mexican capital.
Erected in what was originally a convent, to date they serve their most famous dish: their chiles en nogada.
Wayan'e (Merida)

This family business, located in various locations in the Yucatecan capital, was founded in 1991.
It is ideal for breakfast or lunch tortas and tacos of various stews, being the "chilibull" (beans, shredded meat and chipotle) ​​its star creation.
Pujol (Mexico City)

This gourmet restaurant is located in a half century house. It is "ranked" in 18th place of the 100 best in the world, enhancing Mexican cuisine in the international arena.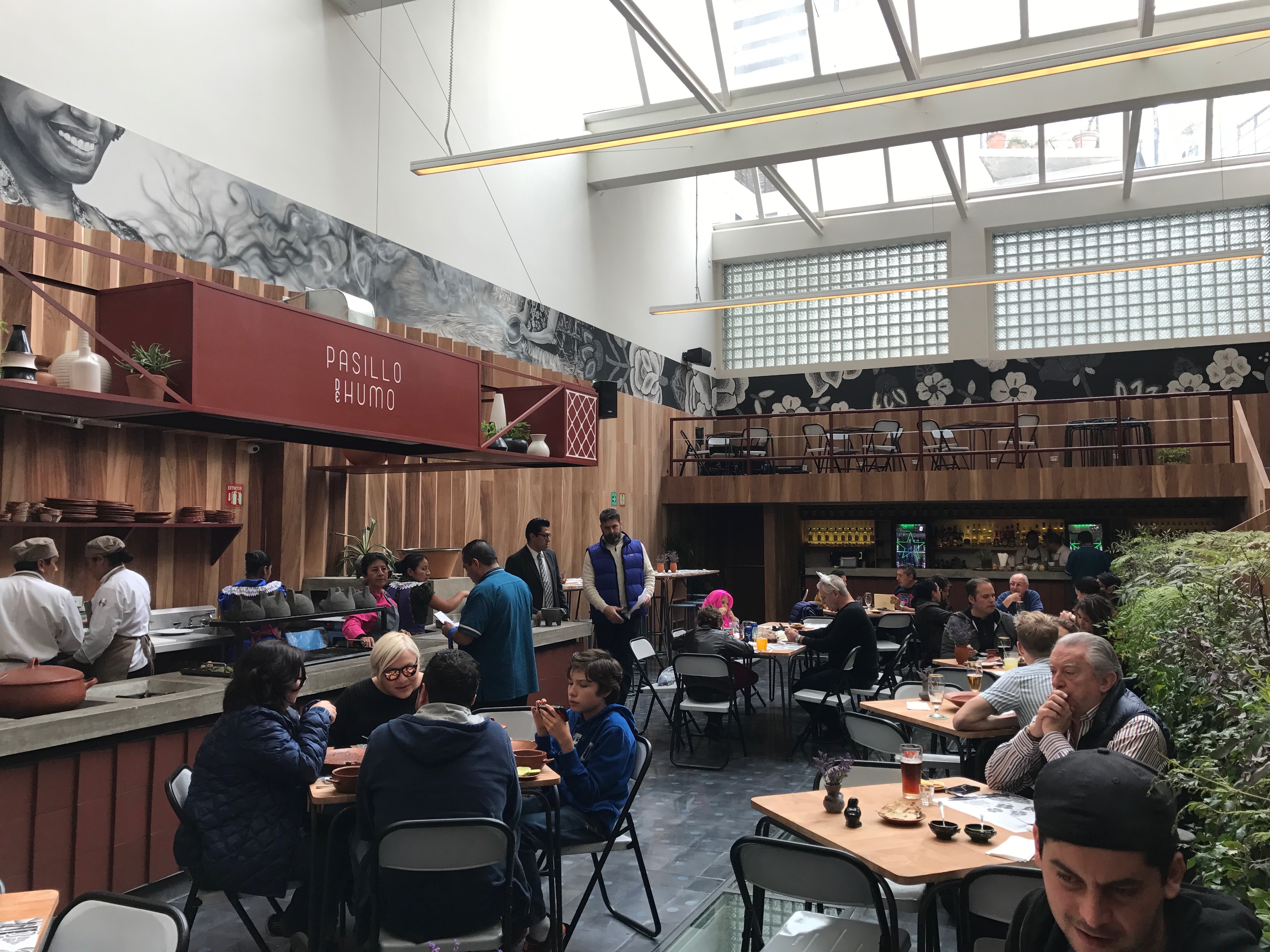 Family Tradition (Oaxaca)

Celia Florián, in addition to being a chef, is the leader of a group of traditional cooks from Oaxaca and the owner of this iconic restaurant in the same city. An unmissable place!
The Butterfly (Querétaro)

For mandatory for tourists and locals, where you can enjoy delicious desserts and typical Mexican sweets.
The pressed peaches, hams, as well as their homemade ice cream shakes are highly recommended!